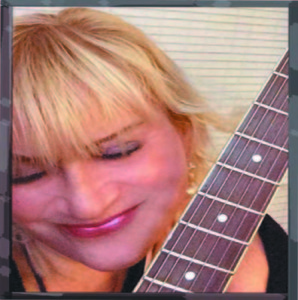 Suzahn Fiering: Jazz Vocalist, Guitarist, Composer
Swing, Gypsy, Blues, Originals, Songs in French
Suzahn is an internationally renowned touring artist, songwriter and educator astounding audiences with clever compositions and heart-felt performances at Jazz and Americana festivals, clubs, concert halls and Universities world-wide including the Copenhagen Jazz Festival, Lincoln Center (NYC), and the Birmingham UK International Jazz Festival (5 years in a row) to name a few. Suzahn leads Master Classes throughout Europe and the US including la legion d'honneur ecole in Paris (founded by Napoleon), New York University,Vanderbilt University, Stamford University, Baisin Scuola Musica (Italy) LIPA (Liverpool Institute For The Performing Arts (founded by the indefatigable Mark Featherstoner-Witty and Sir Paul McCartney) and many, many more.
Sir Paul McCartney and The CEO of the Liverpool Institute for the Performing Arts, Mark Featherstone-Witty, presented Suzahn with the "Honored Friend Award" in July of 2014. Suzahn, who is a guest instructor at LIPA, after the trio co-hosted fundraising events with Mr. McCartney on his, "Out There" tour in the US, including Bonaroo in Nashville, TN.
Suzahn has worked with a who's who in entertainment including Roger Daltry, John Entwhistle, Sam Bush, Paul McCartney, Sean Lennon, Julian Lennon, Yoko Ono, Larry Gatlin, Pete Seeger, Odetta, Faith Hill, Tim McGraw, Reba McIntyre, Ashley Judd, Gloria Steinem, the Honorable Al Gore, and many more. The Jazz list includes Mel Lewis, Grady Tate, Marvin "Smitty" Smith, Donald Brown, Donald Harrison, Dick Oatts, Alan Barnes, Digby Fairweather, Jaco Pastorius, Jeff Coffin and Victor & Reggie Wooten to name a few.
Suzahn has original songs in over 20 network television shows played in over 40 countries including Oprah, Desperate Housewives, Kyote Ugly, Disney, ESPN, BET, National Geographic, Nickelodeon and more and in numerous independent films world-wide. Her national jingles (USA) include Certs, Dr. Pepper and Pillsbury. Suzahn has 4 songs in the Smithsonian Museum in Washington DC, and 2 in the Baseball Hall of Fame.
Originally hailing from New York, Suzahn also studied acting at the Actors Studio, with Michael Moriarity and Elaine Akin and taught classes at Herbert Bergoff Studios. Suzahn won a two year acting scholarship to the Film Actors Institute after performing in a short film with Tony Winner and Oscar nominee William Hickey. Suzahn worked steadily in off-Broadway productions including leading roles in "Sirens", and "Angels, Punks and Raging Queens" funded by Elton John. Suzahn wrote and produced several one-woman shows for theaters on Restaurant Row in Manhattan and had a regular weekly spot at the original Improv comedy club in Hells Kitchen, NYC. The Character Maureen from, "RENT!" was loosely based on experiences from her life in New York with long-time friend Jonathan Larson. Suzahn is a member of the Screen Actor's Guild and Actor's Equity.
Suzahn attended SUNY Fredonia and majored in Recording Engineering and music and worked in several major studios in New York City including Quad and Right Track. After moving to Nashville from New York to work with MCA Music Publishing and later, Gibson Musical Instruments, Suzahn free-lanced as a lighting, audio, video technician and events specialist. While perusing songwriting and honing her jazz guitar chops, Suzahn was an engineer and producer at Soundwave Recording owned by 4-time Grammy Winner Richard Adler. They co-produced her critically acclaimed CD, "Paris Without His Kiss", which was heralded as a sonic masterpiece.
Suzahn hails from New York City and is a long-time resident of Nashville, TN, where she teaches privately, writes songs for a number of different publishers and gigs regularly playing Jazz, Americana, Blues, originals songs and songs in French.